Convincing Tagline
Best White and Gray RTA Cabinets in the Business
If you want designers to design your kitchen for you or to save money on your purchase, click here
Which is Better: Glossy or Matte Kitchen Cabinets?
By:
|
Last updated: May 17, 2022
Kitchens are a special place where memories are made and friendships are formed. And what better way to add a personal touch to your friend's kitchen than with a set of cabinets that you love?
Are you remodeling your kitchen and trying to decide between glossy and matte cabinets? Both have their pros and cons, but which is the best option for you? In this blog post, we will discuss the pros and cons of glossy vs matte kitchen cabinets, so that you can make an informed decision about what is best for your home.
Glossy Kitchen Cabinets
Glossy cabinets are known for their sleek and modern look. They are easy to clean and maintain, and they reflect light, making your kitchen appear brighter and more spacious. However, glossy cabinets can show fingerprints and smudges more easily than matte cabinets. be a better choice for you.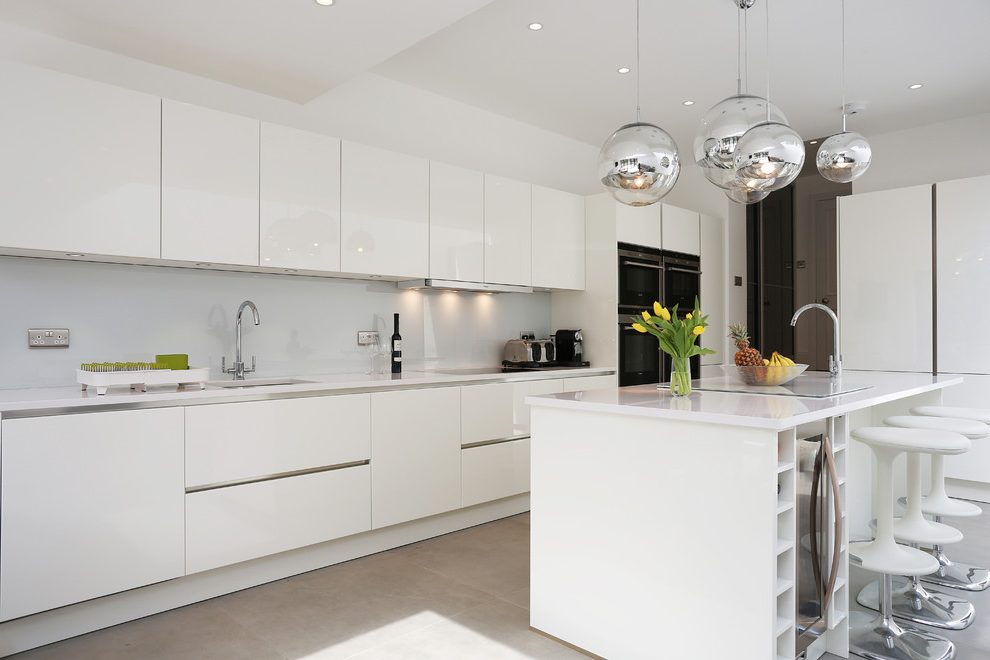 If you're looking for a way to add a touch of class and sophistication to your kitchen, then glossy kitchen cabinets might just be the perfect choice. These beautifully polished cabinets exude an aura of luxury and elegance, instantly transforming the space into a true showpiece. 
See how our designers can
create

your Dream Kitchen
Get a free 2D layout
Design & layout with as many revisions until it's perfect!
3D rendering
High quality, realistic 3D rendering of project within 24 hours!
Itemized quote
Quotes are detailed, transparent, and come with 15 day Price Gurantee!
Professional Grade Design
Professionalism and quality so good, 15,000+ families have said YES!
BOOK A CALL
Matte Kitchen Cabinets
Matte cabinets have a more classic look and feel. They are less likely to show fingerprints and smudges, but they can be more difficult to keep clean. If you choose matte cabinets, make sure you are prepared to put in a little extra work to keep them looking their best.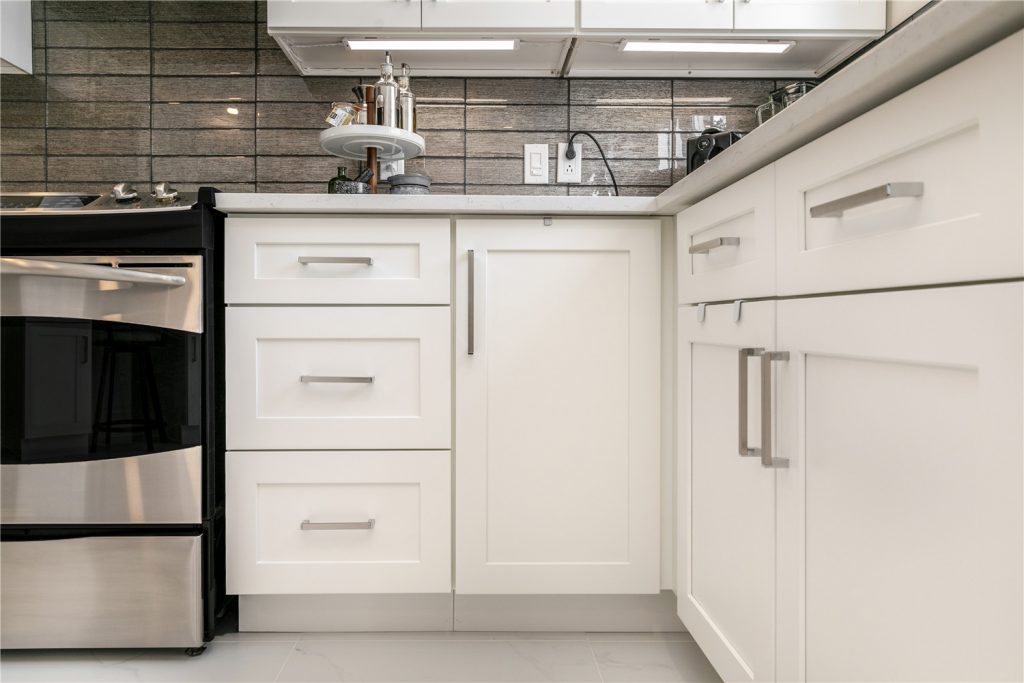 There's something about matte kitchen cabinets that just feels friendlier than their glossy counterparts. Maybe it's because matte finishes tend to be softer and more subdued, creating an inviting atmosphere. Whatever the reason, matte cabinets often create a warm and welcoming space that encourages people to gather and spend time together.
Conclusion
When it comes to kitchen cabinets, there are two main types: glossy and matte. So which one is better? The answer to that question depends on your own personal preferences. Some people prefer the sleek look of glossy cabinets, while others find them too shiny and distracting. Matte cabinets are more subtle and understated, which some people prefer. Ultimately, it's up to you to decide which type of cabinet finish looks best in your kitchen!
If you're still undecided, why not try a mix of both? Glossy cabinets can be used for the lower cabinets, while matte cabinets can be used for the upper cabinets. This way, you get the best of both worlds! Try different combinations until you find the perfect look for your kitchen. Whichever option you choose, make sure you love the look of your new kitchen! With a little bit of effort, you can create a beautiful and unique space that is perfect for your family. Happy remodeling!
Nelson Cabinetry
Nelson Cabinetry is an online distributor of high quality kitchen and bathroom cabinetry. We pride ourselves in delivering a high quality product via an easy to use, convenient website. Placing your cabinet order has never been easier and you can do so from the comfort of your home, office or job site.
Evan Nelson is an interior designer who believes that your home should reflect your unique style and personality. He specializes in creating custom spaces that are both beautiful and functional.