Convincing Tagline
Best White and Gray RTA Cabinets in the Business
If you want designers to design your kitchen for you or to save money on your purchase, click here
Modern Victorian Kitchen Design: Ideas, Tips and Tricks
By:
|
Last updated: June 7, 2022
Do you want to make the kitchen in your house look like it's from another time? Designing a Victorian-style kitchen is not as hard as it seems. All you need to do is keep these simple rules in mind and your kitchen will be complete!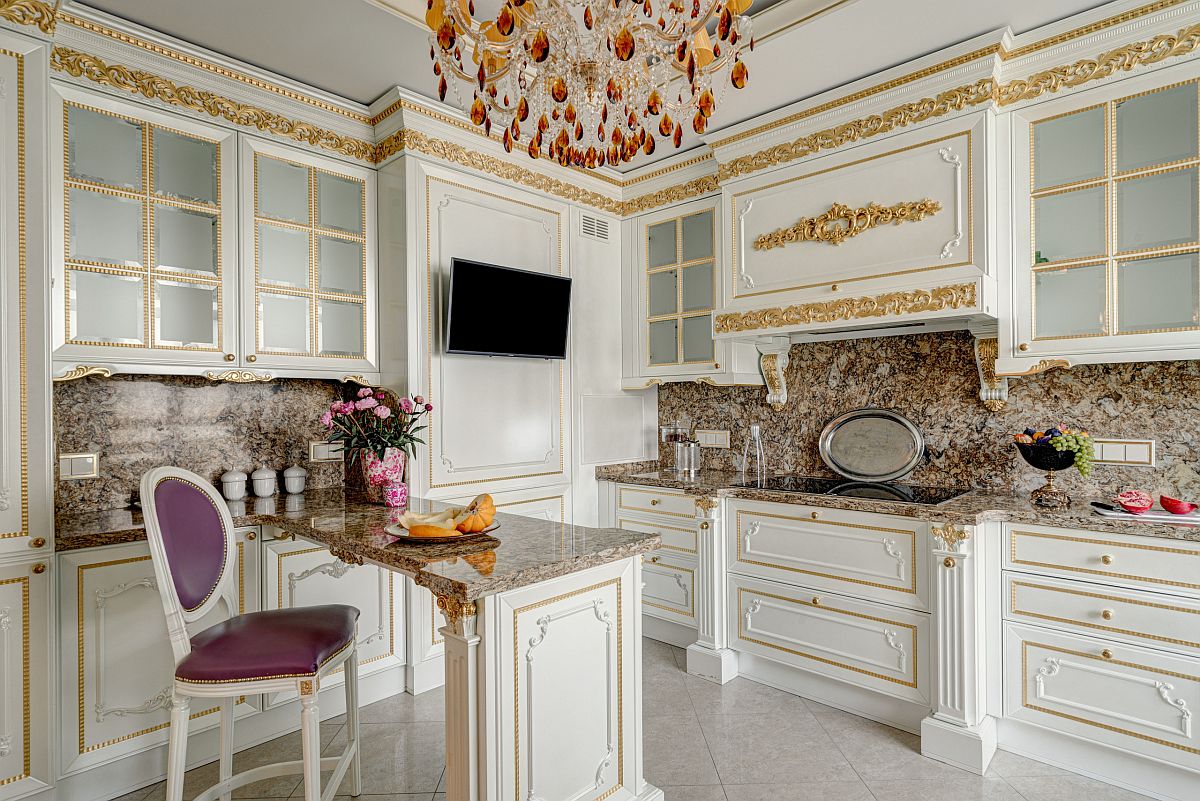 The Victorian era was a time of innovation and style, which is why it's no surprise that Victorian kitchen design has become so popular. This blog post will discuss how to decorate your kitchen with this elegant look, as well as provide tips for making sure you successfully incorporate all the features of the style without sacrificing practicality!
Central Table
One of the most popular features in Victorian kitchens is the large central table. This provides a space for family and friends to gather together and cook, eat, and chat. You can choose a table that matches the style of your kitchen, or go for something more eclectic with a mix of different styles.
The key to successfully incorporating a large central table into your Victorian kitchen is to make sure there's enough space around it. Make sure you leave plenty of room for people to walk around, as well as for appliances and cabinets.
Kitchen Cabinets
White cabinets are a popular choice, as they provide a clean and bright look. They also make the room feel larger since it's less visually cluttered. They're really versatile, too—you can opt for sleek all-white cabinets or go for more of an antique look by using shabby chic white shaker cabinets.
If you're looking for some inspiration, check out Nelson Cabinetry's collection of white shaker cabinets. With a bit of planning and creativity, you can easily create a beautiful and functional kitchen that reflects this timeless style!
Color Palette
One of the most important things to consider when designing a Victorian kitchen is the color palette. Darker colors, such as green and burgundy, are often used in this style, as they create an intimate and cozy atmosphere. You can also add pops of color with bright tiles or accessories.
See how our designers can
create

your Dream Kitchen
Get a free 2D layout
Design & layout with as many revisions until it's perfect!
3D rendering
High quality, realistic 3D rendering of project within 24 hours!
Itemized quote
Quotes are detailed, transparent, and come with 15 day Price Gurantee!
Professional Grade Design
Professionalism and quality so good, 15,000+ families have said YES!
BOOK A CALL
Flooring
Wooden flooring is a natural, earthy element that can be used to ground the aesthetics of your Victorian kitchen design. Popular varieties are oak and maple, but these are not the only varieties you have to choose from. For someone who doesn't want to spend too much money, there are many inexpensive flooring options available, including bamboo!
Crown Molding
Another key feature of Victorian kitchens is the use of intricate details. Crown molding is a type of decorative trim that is often used in Victorian kitchen design. It can be used to add visual interest to cabinets, as well as to make the room feel more elegant. Crown molding is available in a variety of materials, including wood, plastic, and metal.
If you're thinking about installing crown molding in your kitchen, there are a few things you need to keep in mind. First, you'll need to decide on the style and shape of the molding. There are many different options available, so you should be able to find something that will fit with the look of your kitchen. You'll also need to measure the height and width of the room, as well as the height of the cabinets. Crown molding is available in different lengths, so you'll need to make sure that your measurements are accurate or else it will end up being too long or short! Crown molding can be installed by a professional, but if you're feeling confident and have some DIY skills, then there's no reason why you shouldn't do it yourself.
Final Thoughts
We hope you enjoyed these tips on how to create your own Victorian style kitchen. If you're interested in learning more about our services or have any questions, don't hesitate to contact us. We're here to make your Victorian dream come true. Thanks for reading!
Nelson Cabinetry
Nelson Cabinetry is an online distributor of high quality kitchen and bathroom cabinetry. We pride ourselves in delivering a high quality product via an easy to use, convenient website. Placing your cabinet order has never been easier and you can do so from the comfort of your home, office or job site.
Evan Nelson is an interior designer who believes that your home should reflect your unique style and personality. He specializes in creating custom spaces that are both beautiful and functional.