Convincing Tagline
Best White and Gray RTA Cabinets in the Business
If you want designers to design your kitchen for you or to save money on your purchase, click here
These Are the Top 10 Kitchen Backsplash Trends for 2023
By:
|
Last updated: December 24, 2022
If you're like most homeowners, you're always on the lookout for new kitchen backsplash trends. After all, your kitchen is one of the most important rooms in your home, and you want it to look its best. In this blog post, we will discuss some of the hottest kitchen backsplash trends for 2023. So if you're thinking about renovating your kitchen in the near future, be sure to keep these trends in mind!
Mettalics
Metallic kitchen backsplashes are definitely on trend right now, and they are a great way to add a modern touch to your kitchen. Try using gold, silver, or copper accents around the countertops and cabinets for an opulent look. Or if you're feeling bold, opt for bolder colors such as red, blue, or purple.
Textured Tiles
Textured tiles are another great way to add dimension and interest to your kitchen backsplash. Try using textured tiles in a variety of colors and patterns for an eye-catching effect. You can even mix and match different textures to create a unique look that's all your own.
Mosaic Designs
Mosaics are always a stunning choice when it comes to kitchen backsplashes, and they are extremely versatile. You can use mosaic tiles in traditional or modern designs, and you can even mix and match different colors for a unique look. The possibilities are truly endless with mosaics!
See how our designers can
create

your Dream Kitchen
Get a free 2D layout
Design & layout with as many revisions until it's perfect!
3D rendering
High quality, realistic 3D rendering of project within 24 hours!
Itemized quote
Quotes are detailed, transparent, and come with 15 day Price Gurantee!
Professional Grade Design
Professionalism and quality so good, 15,000+ families have said YES!
BOOK A CALL
Natural Materials
Natural materials such as stone, wood, and even glass are all making a big comeback in kitchen design. For a rustic and earthy look, try using stones like slate or marble. Or for a more modern touch, opt for glass tiles with metallic accents.
Artistic Patterns
If you're looking to make a statement with your kitchen backsplash, try incorporating artistic patterns. You can use marble tiles in intricate geometric designs or create an eye-catching mosaic of bright colors. Artistic patterns are perfect for making a bold statement in any space!
Mixed Materials
Mixed materials are an increasingly popular choice for kitchen backsplashes, as they allow homeowners to blend multiple textures and colors for a unique look. For example, mixing metal and stone can create a luxurious yet rustic style, while mixing marble and glass can be used to achieve a modern yet timeless effect. Not only do mixed materials offer greater design flexibility, but they can also give your kitchen an elegant and sophisticated feel.
Marble
Marble backsplashes are a timeless classic for kitchens, adding an air of luxury and sophistication. Not only are marble backsplashes beautiful to look at, but they are also durable and easy to maintain. They can be used in both traditional and modern kitchens, providing a gorgeous aesthetic that will last for years to come.
Glass
Glass backsplashes are the perfect addition to any modern kitchen. Not only do they add a touch of sophistication and glamour, but they also create a stunning visual effect that's sure to turn heads. Glass backsplashes are available in a variety of styles, from traditional and classic to contemporary and abstract. And depending on the type of glass you choose, they can be either opaque or translucent.
Subway Tile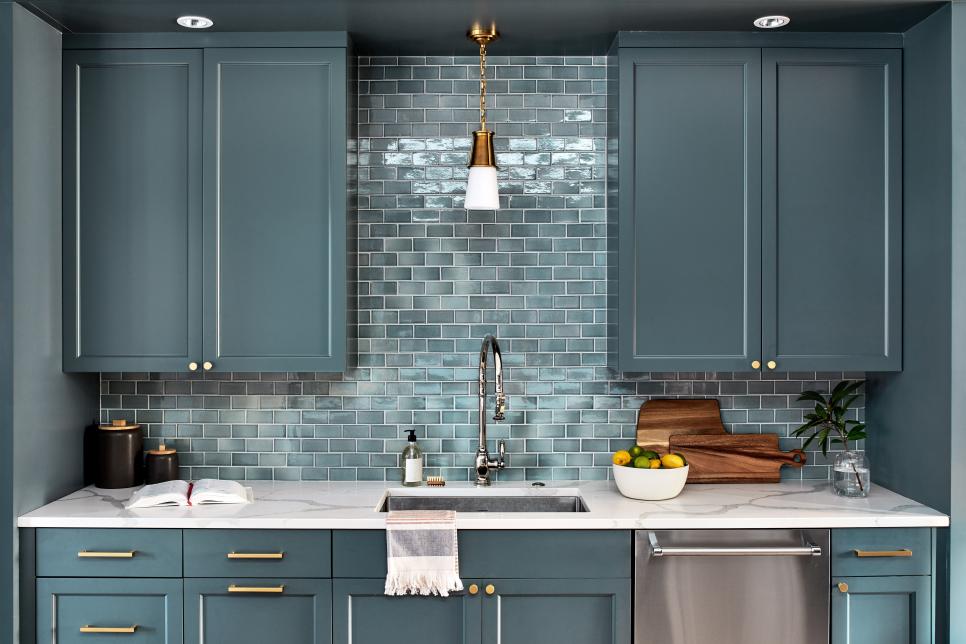 Subway tile is one of the most popular kitchen backsplash trends for 2023 and beyond. This classic tile style has a timeless aesthetic, lending a vintage-inspired look to any kitchen. Subway tiles come in various sizes and shapes, so you can easily find the ones that best suit your kitchen's design. Additionally, these tiles are easy to install and maintain, making them an excellent choice for busy homeowners.
Continuous Backsplash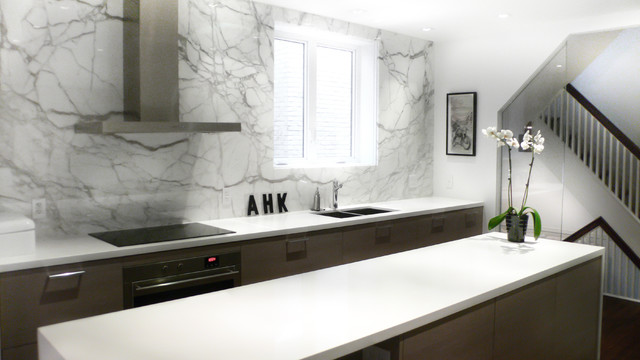 Continuous backsplashes are becoming increasingly popular for their sleek and sophisticated look. These backsplashes feature a continuous tile design, with no gaps or breaks between tiles. This makes the backsplash appear seamless while also providing a bold visual statement. Continuous backsplashes can be used to create a modern, minimalistic look in any kitchen.
Final Thoughts
These are just some of the hottest kitchen backsplash trends for 2023. When it comes to kitchen backsplashes, the possibilities are truly endless. With so many different materials, styles, and designs available, you can easily find the perfect one for your home. Whether you're looking for a classic marble tile or a bold glass mosaic design, any of these options will help create an eye-catching feature in your kitchen. So go ahead and explore all the possibilities to find the perfect backsplash for your home!
Nelson Cabinetry takes the guesswork out of designing your perfect kitchen with their free 3D kitchen design. Create the look you desire, from floor to ceiling, and get a realistic rendering of how it will all come together. With this unique tool, you can select from a range of products and colors to design your dream kitchen with ease. Whether you're looking for modern or classic decorating tones, Nelson Cabinetry can help transform your space with style that speaks to you.
Nelson Cabinetry
Nelson Cabinetry is an online distributor of high quality kitchen and bathroom cabinetry. We pride ourselves in delivering a high quality product via an easy to use, convenient website. Placing your cabinet order has never been easier and you can do so from the comfort of your home, office or job site.
Evan Nelson is an interior designer who believes that your home should reflect your unique style and personality. He specializes in creating custom spaces that are both beautiful and functional.