Convincing Tagline
Best White and Gray RTA Cabinets in the Business
If you want designers to design your kitchen for you or to save money on your purchase, click here
DIY Home Projects: Common Mistakes
By:
|
Last updated: June 7, 2022
Millions of homeowners are looking to take on DIY home projects themselves. It can be a great way to save money, but it's also easy to slip up and make costly mistakes. With some of the biggest industry experts, we'll go over four common mistakes that people have made when trying their hand at home improvement projects so you know how to avoid them in the future!
Home projects are something everyone should consider whether they're a seasoned homeowner or a renter who wants to make an apartment feel like home. DIY home projects can be a fun and rewarding way to improve your home, but they can also be costly and time-consuming if done incorrectly. Before you start one, take a few simple steps to ensure your safety and avoid mistakes that could cost you time or money.
Mistake #1: Not Planning Enough
Deana from Duffek Design & Development says that this is one mistake that she sees the most often. People get excited and rip everything out of their bathroom, kitchen, house, etc. and then realize they have no idea what to do next. Planning is essential with the design and building process. The more planning you can do in advance the more likely you will have a successful end result.
"It is important to know what you are building, the materials you are using, and who will be helping you. For instance, if you are planning a kitchen remodel – what materials and appliances will you need? What are the lead times? Will you need a specialized cabinet maker? Will you need a specialized carpenter in addition to a cabinet maker? Will you need a flooring or tile installer? Will you need a designer to provide overall drawings? Will you need a painter? There is a litany of other things to consider before starting any kind of remodel. Especially if the goal is to save time and money.
The irony is most DIY folks set out to do projects themselves in an effort to save money, but more times than not I see people spend more time, more money, and still don't get the end result they desired. Inevitably calling in someone to help.
Planning is the key to ensuring you are not  staring at an unfinished construction site for months on end."
The importance of making enough space for fillers cannot be overstated. Experts from Decasa Designs highlight that you should always make sure there's an adequate amount in your kitchen when designing – fillers on corners, fillers on the end, and fillers between the fridge and the wall.
Alia from Lunaria says that when lighting your cabinetry, start by thinking about what you want the light to do early in the process so that your cabinetry can be designed to incorporate your lighting desires.
"It is always harder to go in after the fact and achieve your goal. Use linear lighting that is inset on a slab shelf or lighting at the outside edge with a 45 Degree angle on a shelf with a return trim piece. Remember light can't penetrate a solid surface so if you want to light the inside of any cavity the only way to do that is to have the light in every section. If you are lighting from the ceiling in front of a built-in, use a wall wash to get the best result."
Mistake #2: Forgetting Something
Augustina from Dlaguna says that one common mistake is forgetting about the outdoor lighting. Good lighting can contribute to home security. In addition to giving a unique touch to each house, you can avoid unnecessary falls.
"The number one mistake is not being prepared. Many projects are easier said than done. If you are not properly prepared the project will be more difficult and take longer than necessary. It is important to ask yourself why you want to do the project in the first place before jumping right in.  You should also make sure you have enough time allotted for completing the job, especially if there are multiple rooms involved or if you are tackling something that seems more complicated than it actually is."
See how our designers can
create

your Dream Kitchen
Get a free 2D layout
Design & layout with as many revisions until it's perfect!
3D rendering
High quality, realistic 3D rendering of project within 24 hours!
Itemized quote
Quotes are detailed, transparent, and come with 15 day Price Gurantee!
Professional Grade Design
Professionalism and quality so good, 15,000+ families have said YES!
BOOK A CALL
Mistake #3: Not Asking for Help
Experts seem to unanimously agree on this one – if stuck, ask for help! No one said that building your own home is easy. It's not just about putting up walls and floors, it takes a lot more than this to make something beautiful for you or others who are going to live in the house too! It's not a shame to ask for help from someone who knows what they're doing. If you need some advice or just want an outside opinion on your DIY project, there are professionals out there that can provide both! That's why Renata from Decasa Designs advises always consulting kitchen and bathroom designers.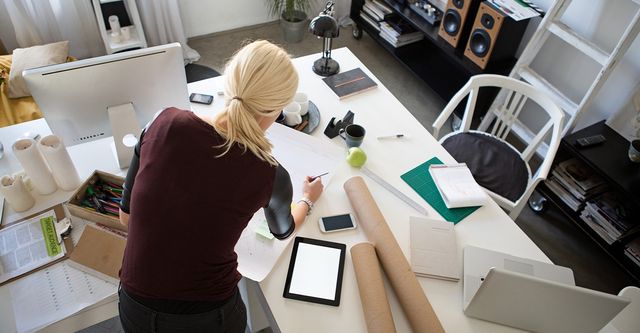 Michael from Michael Menn, Ltd says the problem is usually with poor planning and no help. "Spend some time hiring a professional who will evaluate your space and recommend the appropriate fixtures and materials."
Gary Daugherty compares asking for design ideas before the designer has a grasp of the overall project with a surgeon starting surgery before the patient is examined. One of the worst mistakes is not willing to pay fees that reflect skill level, good references, and experience. "You don't hire an unlicensed medical student to do brain surgery. You go with an experienced brain surgeon."
Mistake #4: Not Understanding Space
Robin from Hargrave Collaborative A & E says that adequate space around a refrigerator can be a pesky issue. "French door refrigerator drawers need sufficient clearance to be opened fully and removed for cleaning because dings from nearby projections (countertops, handles, moldings) happen in SS rather easily. Providing easy access to shut-off valves and carefully checking the orientation of a custom stained standard before scribing also adds complication to this area of the kitchen design."
Jeff and Helia from Lighting Gallery agree that recessed lighting is usually one of the most common DIY remodeling mistakes.
"People usually place recessed lights in the wrong spots. In a kitchen, they should be placed about the areas most commonly used. Front of cabinets, refrigerator, and above the sink. In bathrooms, they need to be in front of the person when standing at the sink, and in bedrooms not directly above the bed or you would be looking right into them."
Final Thoughts
By avoiding these common mistakes, you can minimize the chances of running into problems during your DIY project. By planning ahead, remembering everything you need, carefully and taking your time, asking for help when you know you need it, and understanding your space you can achieve a great result when working on any project! If you're still afraid of making some mistakes in your DIY kitchen, use our free 3D kitchen design tool or contact one of our professionals for a free consultation at info@nelsonkb.com.
Nelson Cabinetry
Nelson Cabinetry is an online distributor of high quality kitchen and bathroom cabinetry. We pride ourselves in delivering a high quality product via an easy to use, convenient website. Placing your cabinet order has never been easier and you can do so from the comfort of your home, office or job site.
Evan Nelson is an interior designer who believes that your home should reflect your unique style and personality. He specializes in creating custom spaces that are both beautiful and functional.